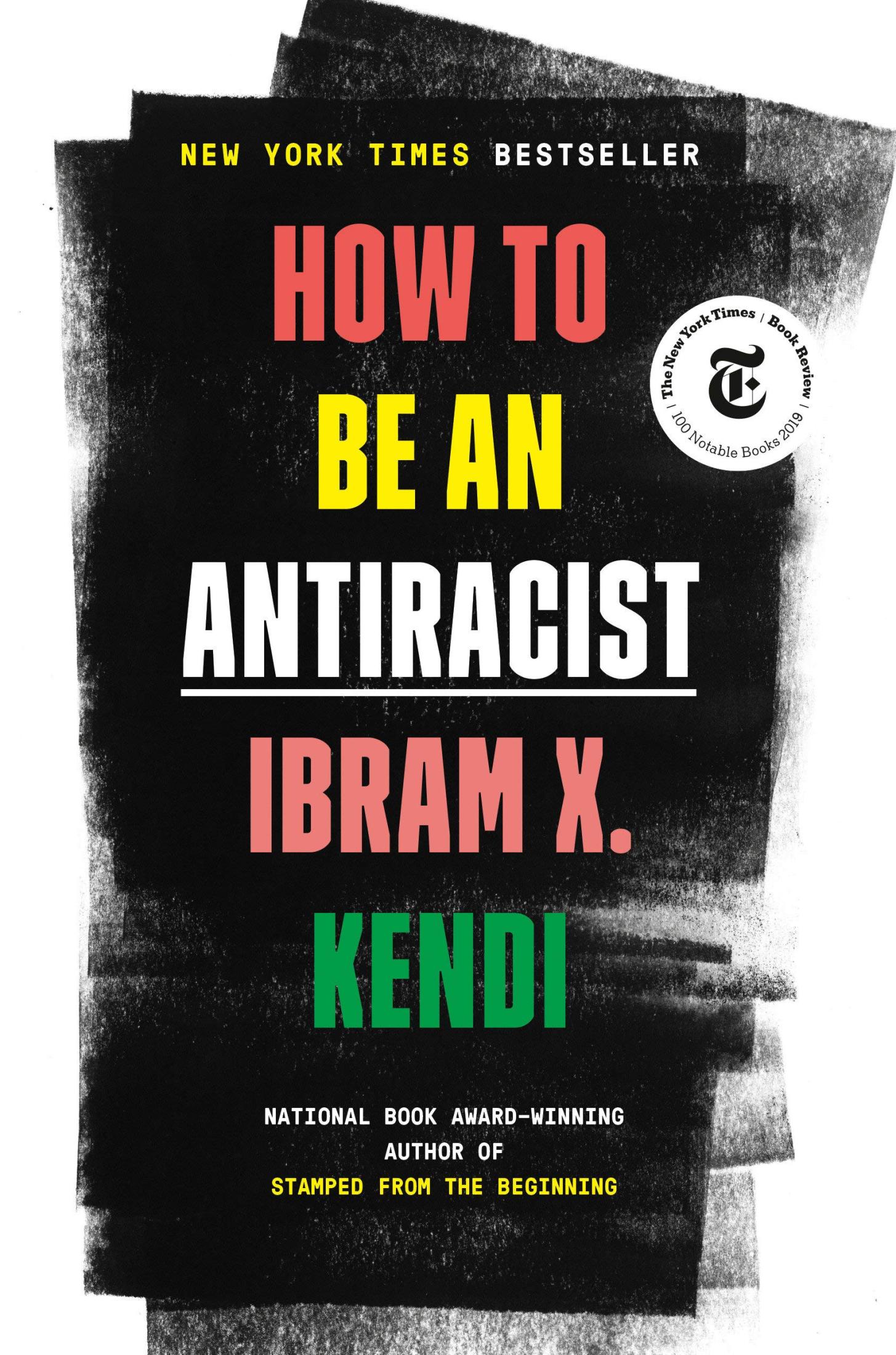 Antiracism is a transformative concept that reorients and reenergizes the conversation about racism—and, even more fundamentally, points us toward liberating new ways of thinking about ourselves and each other. At its core, racism is a powerful system that creates false hierarchies of human value; its warped logic extends beyond race, from the way we regard people of different ethnicities or skin colors to the way we treat people of different sexes, gender identities, and body types. Racism intersects with class and culture and geography and even changes the way we see and value ourselves. In How to Be an Antiracist, Ibram X. Kendi takes readers through a widening circle of antiracist ideas—from the most basic concepts to visionary possibilities—that will help readers see all forms of racism clearly, understand their poisonous consequences, and work to oppose them in our systems and in ourselves.

Kendi weaves an electrifying combination of ethics, history, law, and science with his own personal story of awakening to antiracism. This is an essential work for anyone who wants to go beyond the awareness of racism to the next step: contributing to the formation of a just and equitable society.
Ibram X. Kendi is a #1 New York Times bestselling and National Book Award-winning author, the Andrew W. Mellon Professor in the Humanities at Boston University, and the founding director of the BU Center for Antiracist Research. His relentless and passionate research puts into question the notion of a post-racial society and opens readers' and audiences' eyes to the reality of racism in America today. Kendi's lectures are sharp, informative, and hopeful, serving as a strong platform for any institution's discussions on racism and being antiracist.
Kendi is the author of Stamped from the Begining: The Definitive History of Racist Ideas in America, which won the National Book Award for Nonfiction, and The Black Campus Movement, which won the W.E.B. Du Bois Book Prize. He is also the author of the #1 New York Times bestsellers, How to Be an Antiracist, and Stamped: Racism, Antiracism, and You, a young adult remix of Stamped from the Beginning, co-authored with Jason Reynolds. He most recently authored the #1 Indie bestseller, Antiracist Baby, available as a board book and picture book for caretakers and little ones. Kendi alongside the award-winning historian Dr. Keisha N. Blain edited the upcoming Four Hundred Souls (February 2021), a choral history of African Americans covering four hundred years in the voices of ninety writers.
Kendi is a contributing writer at The Atlantic and a CBS News correspondent. Kendi has published numerous essays in periodicals, including The New York Times, The Washington Post, Time, The Huffington Post, and The Root. Kendi has received research fellowships, grants, and visiting appointments from a variety of universities, foundations, professional associations, and libraries, including the American Historical Association, Library of Congress, National Academy of Education, Lyndon B. Johnson Library & Museum, Rutgers Center for Historical Analysis, Brown University, Princeton University, Duke University, University of Chicago, and UCLA. He was a 2019 Guggenheim Fellow. He will also become the 2020-2021 Frances B. Cashin Fellow at the Radcliffe Institute for the Advanced Study at Harvard University. Kendi lives in Boston, Massachusetts.